The Melbourne Writers Festival kicks off tonight with a gala and the presentation of age Book of the Year Award. The festival promises three days in which it will challenge, delight, amuse and entertain. Many international and local writers appear in a multitude of events, under the theme of the festival "ambition".
From books that were dangerous to write, to debates about the nature of life, to a conversation between two of our finest First Nations poets, and events that take us back to Melbourne's CBD and suburban libraries, we have put together a list that highlights the diversity of the festival's offer.
This year's Melbourne Writers Festival must-see events:
On the shoulders of giants
Village Roadshow Theatrette, State Library, September 9, 10:30 a.m.
Award-winning biographers Bernadette Brennan and Brenda Niall share notes on how they approach writing from the lives of their subjects and the issues inherent in their chosen genre.
Brief encounters
Village Roadshow Theatrette, State Library, September 10, 12 p.m.
There is a great art in writing novels and short stories. Jessica Au and Paul Dalla Rosa have written acclaimed books that punch above their weight, and at the festival they will be discussing their methods.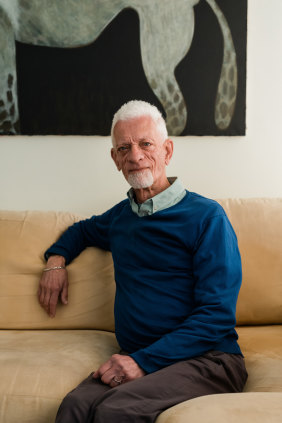 Anita Hill: Believe
Capitole Theatre, September 10, 10 a.m.
In the context of the U.S. Supreme Court's rightward shift, the Brandeis University law professor discusses her testimony against Clarence Thomas when he was appointed to the court and his campaign against sexual harassment.
Sarah Moss: The Fall
Conversation Quarter, State Library, September 10, 4:30 p.m.
One of Britain's most engaging contemporary writers, Sarah Moss has produced intriguing non-fiction and award-winning fiction. Here she discusses her most recent novel, which is set during lockdown in 2020.
Ali Cobby Eckermann and Evelyn Araluen
Village Roadshow Theatrette, State Library, September 11, 10:30 a.m.
Two of the best Indigenous poets come together to share their inspirations, their work and how they would nourish the First Nations poets, novelists and writers who would follow in their footsteps.